One of the gifts of running is the opportunity to be fueled by music. Adulting doesn't provide a lot of opportunities to listen to 4 hours of music non-stop, except during a 20 mile run.
2018 has been an amazing year for music. This list of 50 songs could have easily been 100. There is so much good music, from so many genres, that it is impossible to listen to all of it.  The songs listed below are my favorite running songs of the year. There is a lot of good music that I listen to outside of running (see Exit North), but this is what pushed me through over 1,700 miles in 2,108. Selections have been limited to one song per artist, yet Kendrick Lamar's voice is heard on here five times.
Enjoy and go for a run!
Listen to this playlist at: https://itunes.apple.com/us/playlist/2018-running-songs/pl.u-7jXNsWNKMX7
50. What a Time to be Alive, Superchunk: If you can make a list of great songs this long, what a time to be alive!
49. God's Plan, Drake: A million acts of kindness:
48. Better in My Day, Gazelle Twin, Elizabeth Bernholz shreds the myth of the glorified past with unrelenting force.
47. I Said Hi, Amy Shark: Amy invites us to ride on an emotional yo-yo
46. House, The Ophelias: Strong, all-female debut from Cincinnati.
45. (Hope) Is Just Another Word with a Hole In It, Nothing: While the vocals of this song are muffled, something about the drums turns my feet.
44. Hunger, Florence + The Machine: I'll take another helping of whatever Florence is serving
43. Tints, Anderson .Paak: I don't often listen to Anderson .Paak, but when I do Kendrick is Feat.
42. The Mantra, Mike Will MADE It: I don't often listen to Mike, but when I do Kendrick is Feat.
41. Mona Lisa: Lil Wayne: I don't often listen to Lil Wayne, but when I do Kendrick is Feat.
40. Love is Madness, Thirty Second to Mars: Jared Leto + Halsey = enough passion to pound any heart
39. Go with the Flow, Razorbumps: Debut release from Denton, Texas, the influence of Devo stretches across distance, age, gender, and time.
38. Make Me Feel, Janelle Monale: Prince lives!
37. Pressure, Muse (feat UCLA Marching Band): Because what the world needs now is more music Feat marching bands!
36. Bunny's Blues, Lost Under Heaven: An appetizer while waiting for the new album in January, but I'll take it.
35. Chun-Li, Nicki Minaj: I think Nicki may be losing it, but this song moves.
34. I'm a Man, Ty Segall, I often don't get the hype of Ty Segall, but really like this song (Spencer Davis Group remake)
33. Almost Had To Start a Fight, Parquet Courts, I often don't get the hype of Parquet Courts, but really like this song.
32. Abysmal Urn, The Oh Sees: A song whose beat perfectly matches my running gate. Lots of fun to run with.
31. I Like It, Cardi B: Mrs. B might be more persona than talent, but this song is a party.
30. ATM, J Cole: Mr. Cole lifts a mirror to a miserable world addicted to greed.
29. Birthday Song, Grouper: Be careful, Liz Harris' siren voice will pull you in and shipwreck you on the rocks of despair. She is also an interesting visual artist (see image to the right)
28. I Shall Love 2, Julia Holter: A protest song that stands in the face of all opposition and demands, "I Shall Love"
27. Still Rolling Stones, Lauren Daigle: Rise Up! Yes, Ma'am.
26. I'll Make You Sorry, Screaming Females: Love might make you sorry, but the Screaming Females never will.
25. Building in Flower, Innocence Mission, Soft, delicate, and powerful at the same time. Like a springtime stroll through an unsettled Van Gogh landscape.
24. Everybody's Coming to My House, David Byrne: Once you go on a trip with David Byrne, you'll never want to go back home.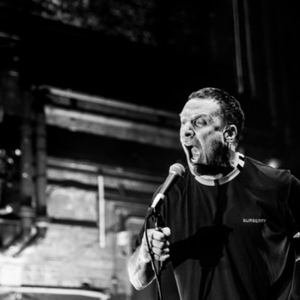 23. Diet Gum, John Grant: Now with more raccoon proteins and life-affirming cockroach milk
22. Bang Someone Out, Sleaford Mods: Divide and separate, this is how it's done, not just in the United Kingdom.
21. Nina Cried Power, Hozier: An Irishman celebrates American civil rights music and calls us all to live in to our own power.
20. If You Know You Know, Pusha T: A 1970s vibe with 2018 awareness
19. Tortoises all the way down, mewithoutyou: poetry, philosophy, and layers of sound that make my brain happy.
18. Sicko Mode, Travis Scott: Travis Scott is often too mellow for running, but this music fest features Drake, samples Biggie, and rocks.
17. APES**T, The Carters: While the album wasn't Lemonade, this song shows Beyonce's brilliance as she out raps Jay Z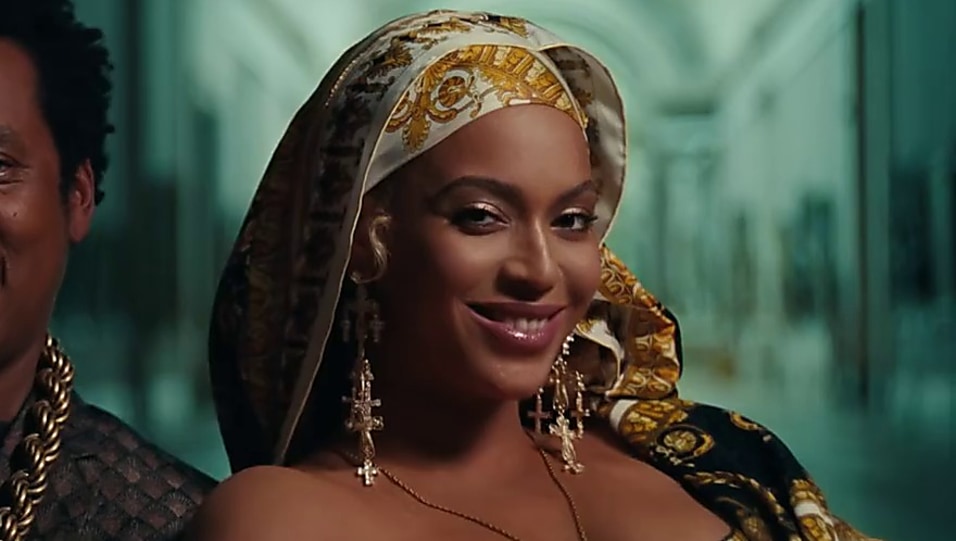 16. Over and Over and Over, Jack White: Jack will get your lungs blowing
15. All the Stars, Kendrick Lamar and SZA: Two of the year's best voices blend together and pull us all closer.
14. This is America, Childish Gambino: The most important video of 2018 (of the century? ever?)
13. Ahead of Ourselves, Nine Inch Nails: Trent has been ahead of us for a long time, and still is. NiN continues to push the pace and we are running to try and keep up.
12. It's Never OK, Sarah Mary Chadwick: Sarah's music does not feature a fast RPM, but the emotional edge is more powerful than any beat.
11. Chloraseptic (Remix), Eminem: Revival may not have gone viral, but this is the jam!
10. Life is Beautiful, Lil Peep: No one personifies the beauty and tragedy of life more than Lil Peep: a gifted artist who made this planet more colorful but left way too soon.
9. Monument, Bambara: The spirit of Jim Morrison lives on in a tireless punk energy.
8. Train, Starcrawler: If Arrow de Wilde doesn't get you moving, go to a doctor. Get on board, the train is bumblin' in.
7. Victims of a Clown, Ministry: A call to action… Let us all unite!
6. 100 Miles and Running, Logic: Logic on fire!
5. Dark Store, Arndales: Darkness checks in, it doesn't check out
4. Cops Shot the Kid, Nas: The beat will get your feet moving and the social message will move your heart.
3. Calling Out, Remember Sports: Calling you out of your malaise and in to joy.
2. Samaritan, IDLES: The best thing to happen to punk rock since 1977.
1. X, ScHoolboy Q, 2 Chainz & Saudi: Are we on ten yet? I live on ten.