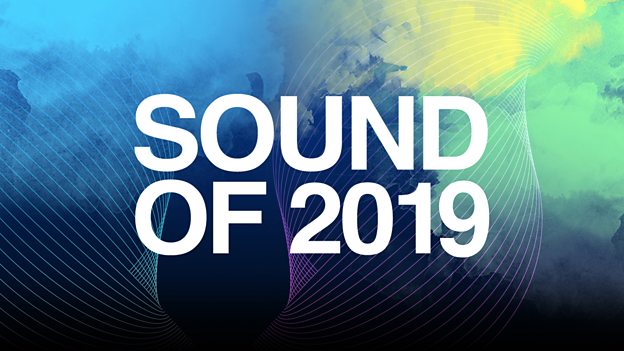 What a great year for music. The year when music defied categories of gender, nationality, race, and sexuality. So much good music, get out and go for a long run.
Big thanks to Henry Rollins and his KCRW radio show, Iggy Confidential, and NPR's All Songs Considered for keeping it fanatic. If you think there is no good music these days, check out these shows.
You can hear this playlist at https://music.apple.com/us/playlist/2019-running-songs/pl.u-1LdbC8ZlaER
100. Where the Action is, The Waterboys. Let's go Mike Scott! Still good after all these years.
99. Old Town Road, Lil Nas X. This is the song that has no end, it just goes on and on my friend.
98. Sympathy, Vampire Weekend. The enemy of my enemy has a kickin' beat.
97. Bun Roo, Ice Cream. The man is keeping poor bun roo down.
96. Braindrops, Tropical F Storm. The Australian punk just keeps coming and is so good. This one is wild and wonderful.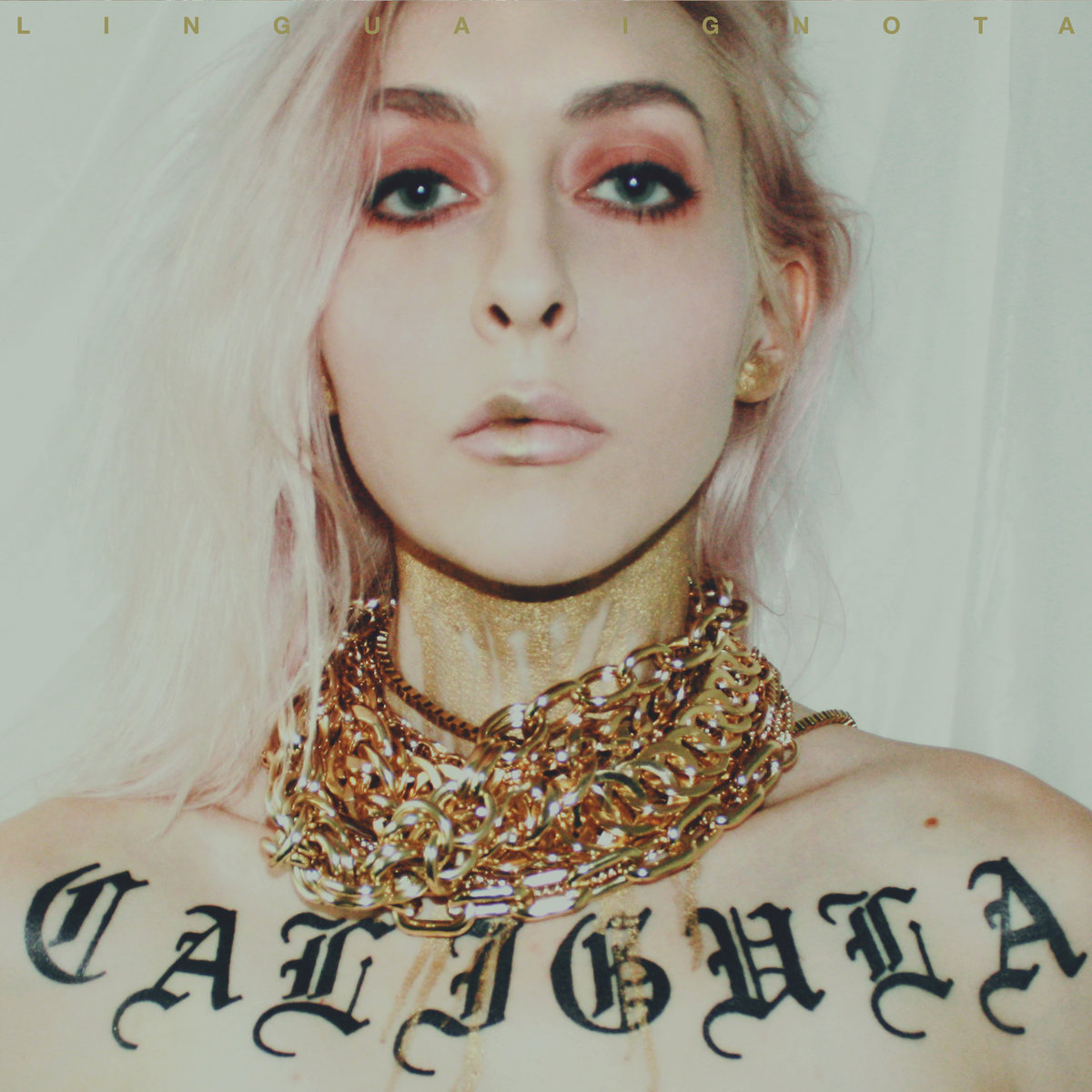 95. Do You Doubt Me Traitor, Lingua Ignota. The first time I heard this song it came with a disclaimer from Iggy Pop that the song had been divided in two to prevent listeners from having a nervous breakdown. Be careful.
94. Pleasant, SebastiAn. I don't speak French, but I love all these sounds.
93. T.V. Sorcery, Neurotic Mirage. When you get in to an uber and discover the driver rocks harder than Bad Religion.
92. Slow Mover, Angie McMahon. "Friend, old friend, it's 4 AM
What are we doing in the street?" I am the slow mover, Angie!
91. Galleon Ship, Nick Cave & The Bad Seeds. We are not alone. Nick takes us on a haunting journey of communal grief.
90. Can I Go On, Sleater-Kinney. A powerful anthem of annihilation.
89. Distance, Beast Coast. Rap super group goes beast mode.
88. Ampliphaedies, Sunn O))). I could ride the edge of this drone metal all day long.
87. L'Île des Morts, Alcest. What happens when we die? No one can answer that better than this French black metal band.
86. Blind Leading the Blind, Mumford & Sons. Mumford grew up and got all heavy on us, bringing together Steinbeck and social justice.
85. Inhale Exhale, Anna Meredith. I don't know what the BPM is on this, but it is PR material.
84. Help Me Lose My Mind, Neil Young and Crazy Horse. At 74, Neil and them are as powerful as ever railing against the man.
83. Selah, Kanye West. I don't know what is going on with Kanye most of the time, but this song rocks.
82. Trigger, Major Lazer and Khalid. A sad song delivered so smoothly.
81. The Runner, Foals. Loneliness of the long distance runner,
shadow, come closer, so I'll go on further.
80. Take What You Want, Post Malone. How do Post Malone, Ozzy Osbourne, and Travis Scott get together? Are they members of the same book club?
79. Hungry Baby, Kim Gordon. What are you hungry for? Kim is dishing it out.
78. Dead Ringer, Yoke Lore. Who says you can't have it all? Certainly not Yoke Lore. Interesting lyrics, voice, and beat that will keep you up.
77. Written Words, Hammered Hulls. Ian's brother brings it home. This is really good.
76. History Repeats, Brittany Howard. Funky and political, one more time again!
75. Gloria, The Lumineers. Only The Lumineers can make a song about the spiral of addiction sound like a party.
74. Night Owl, Olivia Jean. Making the electric guitar great again!
73. Click, Charlie XCX. Everything about this song just clicks.
72. Favourite Cop, Ausmuteants. Yes, Ausmuteants, you are my favorite.
71. Bra Fie, Fuse ODG. This British-Ghanaian rapper takes the shackles off the feet of people everywhere.
70. Paténipat, Charlotte Adigery. The Belgium-Caribbean artist described this song as ""If in life you feel tired and hopeless, throw out all the stuff that don't matter in the end. Dance until you're dizzy." Or, run to this song until you're dizzy.
69. Doin' Time, Lana Del Rey. One part Gershwin, one part Sublime, one part Lana Del Rey, all parts awesome.
68. Loves Missing, Iggy Pop. Iggy  Pop is 72 and still lives at the forefront of cutting edge music.
67. Good Morning Love, Common. No one can wash our pain away like Common.
66. Throw it Back, Missy Elliott. Missy kicking it old school and keeping it fresh at the same time.
65. All Day Long, Chance the Rapper. And we back. Chance comes out swinging with John Legend making a great song even better.
64. Fear Inoculum, Tool. Tool's first song in 13 year clocks in at over 10 minutes and it is time well spent.
63. California Friends, The Regrettes. If this song doessn't make you pump your fist in the air you must be in a coma.
62. Fine Mess, Interpol. This is a unique sound for Interpol with a different production and I really like it.
61. Terrorwrist, DJ Lord. A solid beat that will propel you forward.
60. What I Heard on the Pop Radio, Pere Ubu. Legs hurt? Body tired? Pere says to "shut up and take it like a man"
59. Taste, Ty Segall. Ty puts out a new song every time I brush my teeth, this is a good one.
58. All For the Life of the City, The Flaming Lips.  The king saves the day, the king dies today!
57. After its own death: Side B, Nivhek. A Grouper under another name is still awesome. 20 minutes of Liz Harris' barely audible voice will float you through the miles.
56. Total History, FACS. There is something about the layered sounds on this song that makes my soul happy. This song is eight minutes long and I wish it was 80.
55. MILES, Jamila Woods. Miles Davis personified in a 30 year old singer, songwriter, poet.
54. Made with Hate, Prophets of Rage. So close, so close, so close, so close… to being great.
53. Shoulderblades, Girl Band. Irish experimental noise rock that layers a whole lot of everything.
52. Time, Free Nationals, Mac Miller, Kali Uchis. I really miss Mac Miller, there was no one smoother.
51. Slease, False Heads. Rock out with your broken self. I really like this tease and can't wait for the upcoming album.
50. Fringe Runner, The Fat White Family. I am not sure why this song is called Fringe Runner, but it is cool and has a kickin' beat. I like it.
49. Juicy Socks, Cherry Glazerr. As a runner I have had many juicy socks, none as enjoyable as this one.
48. father/ELOHIM, Le Butcherettes. A fun, driving song from one of today's best groups.
47. American Dream, J. S. Ondara. A Kenyan born singer-songwriter beautifully sings an American protest song. This is the wonder of music in 2019.
46. Controlled Zone, Richard Rose. This is one strong jam.
45. Heaven, Avicii. A beautiful posthumous song from Swedish DJ made even better by Chris Martin.
44. No Cap, DigDat x Loski. Two South London rappers spit beat for beat.
43. Of Mics and Men, Wu-Tang Clan. The Wu are back and strong as ever!
42. we, diamonds, Dawn Richard. Shine on you crazy Dawn.
41. Pretty, girlpool. Trying to understand what this sadness means.
40. Lizzy, Starcrawler. Wait for it… there it is! I think Arrow is going to make you fall down.
39. Highlife, The Dandy Warhols. Sounds like I am 25 years late to the party on this one. I've been missing the high life.
38. Heartworm, Oh Sees. Some in-your-face, scream in to the mic, old school Oh Sees on this one.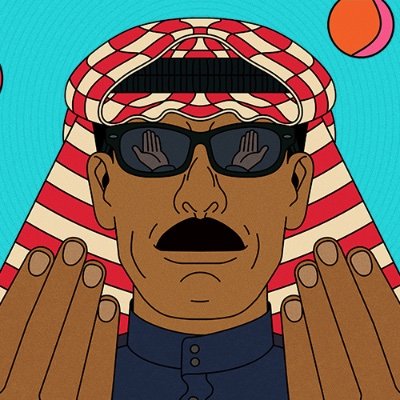 37. Princess, Lil Peep. Come on, just send my man a text already so he can get some rest.
36. 3tini 7obba, Omar Souleyman. Nothing gets me moving like this Syrian farmer.
35. Cricket Chronicles Revisted, The Claypool Lennon Delirium. This song has one kicking beat. Just ask your doctor.
34. Lo/Hi, The Black Keys. A kicking song with one heck of a guitar riff.
33. Jesus' Son, Priests. In this song she threatens to hurt someone. Then they announced they are breaking up, they hurt me.
32. Church, asia. This Belgian angel sings of just wanting to go to church, but her heart is empty and broken.
31.I Just Came to Pray, Sarah Mary Chadwick. My favorite song of the year. There may not be a driving beat to run to, but Sarah will hold your heart in her hand and squeeze.
30. Exit, Foals. Foals put out two really good albums this year. This song offers a dream of disconnecting from a world lacking in privacy and living underground.
29. Movement, Hozier.  Hozier is not only a gifted, soulful singer but a phenomenal guitarist and showman. When he moves, I move.
28. What do you want me to do? Bob Mould. Just keep putting out music that rocks this hard, that's all we want Bob.
27. I Don't Mind, Bob Mould. Bob breathes new life in to the Buzzcocks cover and continually demonstrates his ageless abilities.
26. Lux, Lumina, Lorelle Meets the Obsolete. The light of Mexican psychedelic indie music casts out so much darkness.
25. Do the Paranoid Style, Bad Religion. Every once in awhile Bad Religion dusts it off and shows they can still bring a furious beat and political critique.
24. Homicide, Logic (feat Eminem) Logic is one of the most talented rappers, coupled with Eminem this song will leave you awed.
23. What, Littlez (Smoke Boys) Remember when South Central owned rap music? Now the center of the universe is South London.
22. Vossi Bop, Stormzy. Stormzy is so hot he mentions Idris Elba in a lyric and he makes a cameo in the video.  They don't get any cooler than Stormzy.
21.  Shcho Ty Sobi Dumaiesh? Dakh Daughters. What do you think? I think these Ukrainian women rock.
20. Simon Says, Megan Thee Stallion. Simply a great song to run to with all the running instruction you need: left, right, left, right, left
19. Juice, Lizzo. 2019 was the year of Lizzo. While she might've been everywhere don't blame her, blame it on the juice.
18. Bad Guy, Billie Eilish. While this song certainly got overplayed, it mocks facade and toppled Old Town Road so it gets points for putting us out of our misery.
17. Offence, Little Simz. Kickin' percussion fuels this empowerment centered British grime and she doesn't care who she offends.
16. Split, Patio. Brash and in your face. Please repeat, please repeat.
15. Too Real, Fontaines D.C., Is Irish punk rock too real for you?
14. Sunday Driver, The Raconteurs. Jack White continues to single-handily hold up the mantle of rock and roll.
13. National Police Sh*t, Drinking Boys and Girls Choir. Who knew that South Korean punk rock could jam so hard.
12. Monsoon Rock, Amyl and the Sniffers. Australian pub rock was happening, and it was f'ing lit
11. Seer, Honkies. Nothing like psychotic, British country-rock to get your feet moving
10. Internationally Unknown, Ratboy. I don't know where we're gonna go, but this song will take you there.
9. Mercedes Marxist, Idles. The band of the century combines a driving beat, a punk attitude, and a personal critique.
8. Hey Sydney, The Scientists.  Don't waste your breath!
7. This Land, Gary Clark Jr: Whose land is this? It is Gary's land!
6. Post-millennial Tension, Lost Under Heaven: The best band you probably haven't heard of asks how can we sing love songs at a time like this?
5. Doorman, Slowthai: My favorite rapper of the year with a punk edge who takes on economic disparity with a driving beat.
4. Nightmare, Halsey: Not your typical pop star, Halsey punches patriarchy in the throat and stands strong.
3. High Beams, Flume: Australian electronic-music combines with British grime rap to paint a different picture.
2. I Think, Tyler the Creator: Despite being thrown off by love, Tyler puts out my favorite rap album of the year with a Jim Henson reference in this song. It doesn't get better than that.
1. Hong Kong to Amsterdam, Sneaks: Eva Moolchan combines punk-Black-feminist-queer-funk-rap-avant garde jazz in a raw sound and she is running a mile to see to it.